I used Smashbox's Eye Bright Quad from the Master Class Vol 4, Clinique's Creme pot liner in True Black , and Clinique's High Impact Curling ( which I really don't like much after testing it today).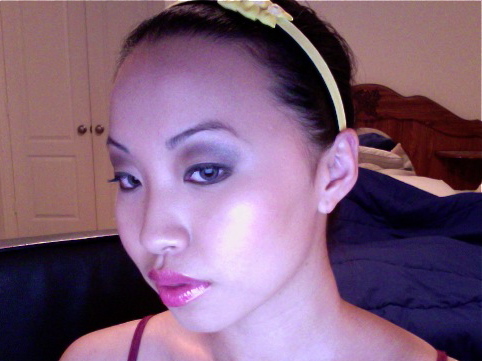 Face:
Chanel Double Perfection in Tender Bisque
Clinique Blush- Iced Lotus
...and I am in love with Chanel's new** Radiance Glossimer's. The color on my lips is Venus #124. You can't really see the radiant shine, but it has beautiful pink and orange metallic sheens.